We know you want quality engraved stones – you've come to the right place!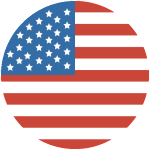 All of our engraved stones are made in Manhattan, Kansas.
We are an American-owned company providing quality engraved stone signs, posts, memorials, and stone décor for your home or commercial location.
Our top-quality limestone is quarried right here in Kansas. We engrave each one of our stones, whether it's one of our decorative designs or custom stone designs, with greater precision and detail than our competition for a more attractive appearance and longer life. We only use fade-resistant, long-lasting, monument grade lithichrome paint to ensure that your stone will look as good years from now as it does the day you purchase it. We are officially licensed for many different schools including the University of Kansas and Kansas State University. We are exclusively licensed to use the Kansas State University vintage Wabash Collection.
Whether you need a simple address stone, an engraved bench, a memorial to remember the passing of a loved one or pet, or a sign for your business location that will catch customers' attention, we can create it. Kansas limestone is a long-lasting, economical, and environmentally friendly way to express your college sports or family pride, your patriotism, or just your wish to make your home more beautiful. We offer engraving into many different types of Kansas limestone that are all renowned for its durability while attractively blending in with both traditional and modern styles of interior or exterior design.